Performing in front of a live audience is an important part of the Community Music School experience and is key to developing well-rounded musicians. CMS encourages students of all levels and ages to perform when they are ready, with permission from their teacher. Numerous free performance opportunities are available, including both in-house recitals and community programs. Thanks to our generous donors, all CMS recitals are free and open to the public; there is also no fee for students who perform.  Community Music School programs are updated to our calendar, so check back regularly for the most current content. 
Follow CMS on YouTube to watch recordings of past recitals and receive notifications for future virtual recitals!  Your follows and views help us reach a larger audience and achieve our mission.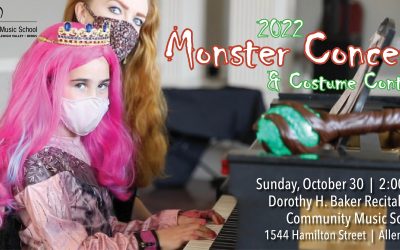 Sunday, October 30, 2022 2:00 PM Dorothy H. Baker Recital Hall at Community Music SchoolThe CMS Monster Concert returns - at CMS!  CMS students of all ages will perform in this spook-tacular recital and costume contest.  Everyone is welcome. This is a free...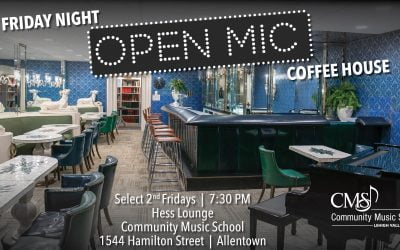 Friday, October 14, 2022 7:30 - 9:00 PM The Hess Lounge at Community Music SchoolDoors Open at 7:15 PM NEW!  Community Music School (CMS) will host a free, open-mic coffee house on the second Friday of each month, starting October 14, 2022. Community Music School's...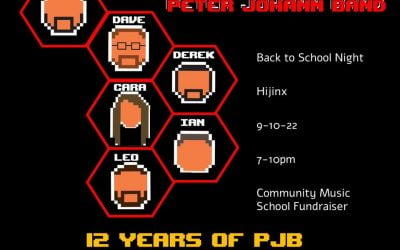 The Peter Johann Band will host a "Back to School Night" at HiJinx Brewing Company on Saturday, September 10, from 7-10 PM, as a fundraiser for Community Music School!  Hijinx is located in the Bridgeworks Enterprise Center, the former Mack Trucks Plant 4A, at 905...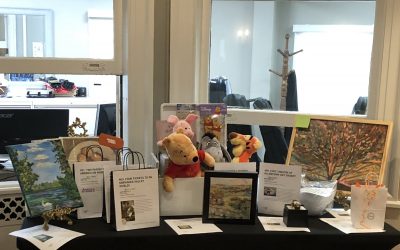 We thank everyone who donated and purchased items in our Spring Brunch Online Silent Auction!  It was a great success, but we have a few exciting items still available to "buy now" at the minimum bid.  Shipping is available for those who live out of the area.   Last...