Performing in front of a live audience is an important part of the Community Music School experience and is key to developing well-rounded musicians. CMS encourages students of all levels and ages to perform when they are ready, with permission from their teacher. Numerous free performance opportunities are available, including both in-house recitals and community programs. Thanks to our generous donors, all CMS recitals are free and open to the public; there is also no fee for students who perform.  Community Music School programs are updated to our calendar, so check back regularly for the most current content. 
Follow CMS on YouTube to watch recordings of past recitals and receive notifications for future virtual recitals!  Your follows and views help us reach a larger audience and achieve our mission.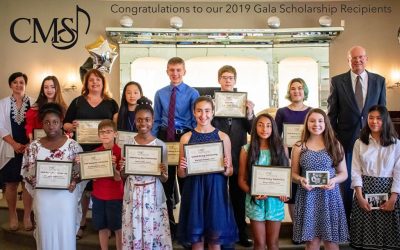 Sunday, June 13, 2021 2:00 PM CMS YouTube Channel CMS students who scored highest in the Gala Auditions will perform a variety of classical and contemporary music in this virtual version of our annual Gala Recital. Tune into the CMS YouTube Channel on Sunday, June 13...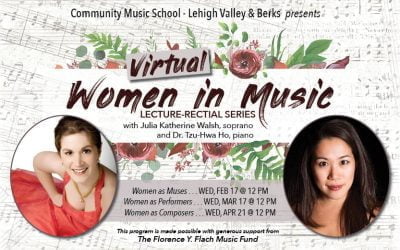 Join us for this 3-part series, "LIVE" On YouTube Free VIRTUAL Brown Bag Lecture-Recital Series: Women in Music with CMS faculty members, Julia Katherine Walsh, soprano, & Dr. Tzu-Hwa Ho, piano Women as Muses WED, Feb 17 at 12:00 PM featuring Richard Strauss's...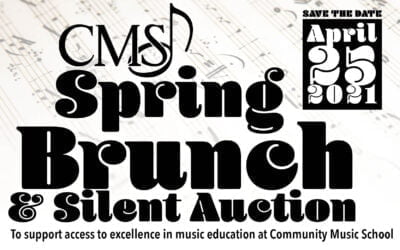 Food, music, and fundraising fun from the safety of your home.  Check back here for details to be announced soon! We look forward to being back at Lehigh Country Club in 2022.