Sunday, June 4, 2023
4:00 PM
Dorothy H. Baker Recital Hall
at Community Music School
Almost 40 students, beginner through advanced, performed in our "Year-End" Recital on Sunday, June 4, 2023. They shared a variety of classical, jazz, and pop selections on piano, violin, voice, flute, ukulele, saxophone, guitar, and drums. We presented the recital in two "acts," at 4:00 PM and 5:00 PM.
The second act concluded with the presentation of certificates to the performing students who participated in our Piano Achievement Evaluations in May.
Naomi Herrera was also recognized as the 2023-24 Amaranth Scholar for her outstanding dedication to her studies in piano, violin, and voice, here at CMS. Also pictured are Executive Director Jeff Reed, and Naomi's piano teacher, Kathy Anthony. The Amaranth Foundation Scholarship is awarded to a CMS student who demonstrates a high potential for achieving excellence in music education and whose family has documented financial need. The Amaranth Foundation was founded by Joan Miller Moran and supports arts-related programming and organizations, including Community Music School.
Special thanks to attending faculty members Joe Wagner, Kelly Hooper, Seval Kanik, Elaine Martin, and Kathy Anthony! It was a lively afternoon of music and a great way to kick off the summer season here at CMS!
As always, CMS recitals are free for students to perform and for the public to attend; however, CMS is a nonprofit organization and there is substantial cost associated with producing these events. If you are able, please consider making a charitable donation to help support our mission here.
*NOTE:  Even though June is the end of the school year at many K-12 schools, music lessons at CMS continue throughout the summer.  If you have questions about summer vacations, please review our Summer Scheduling Policy.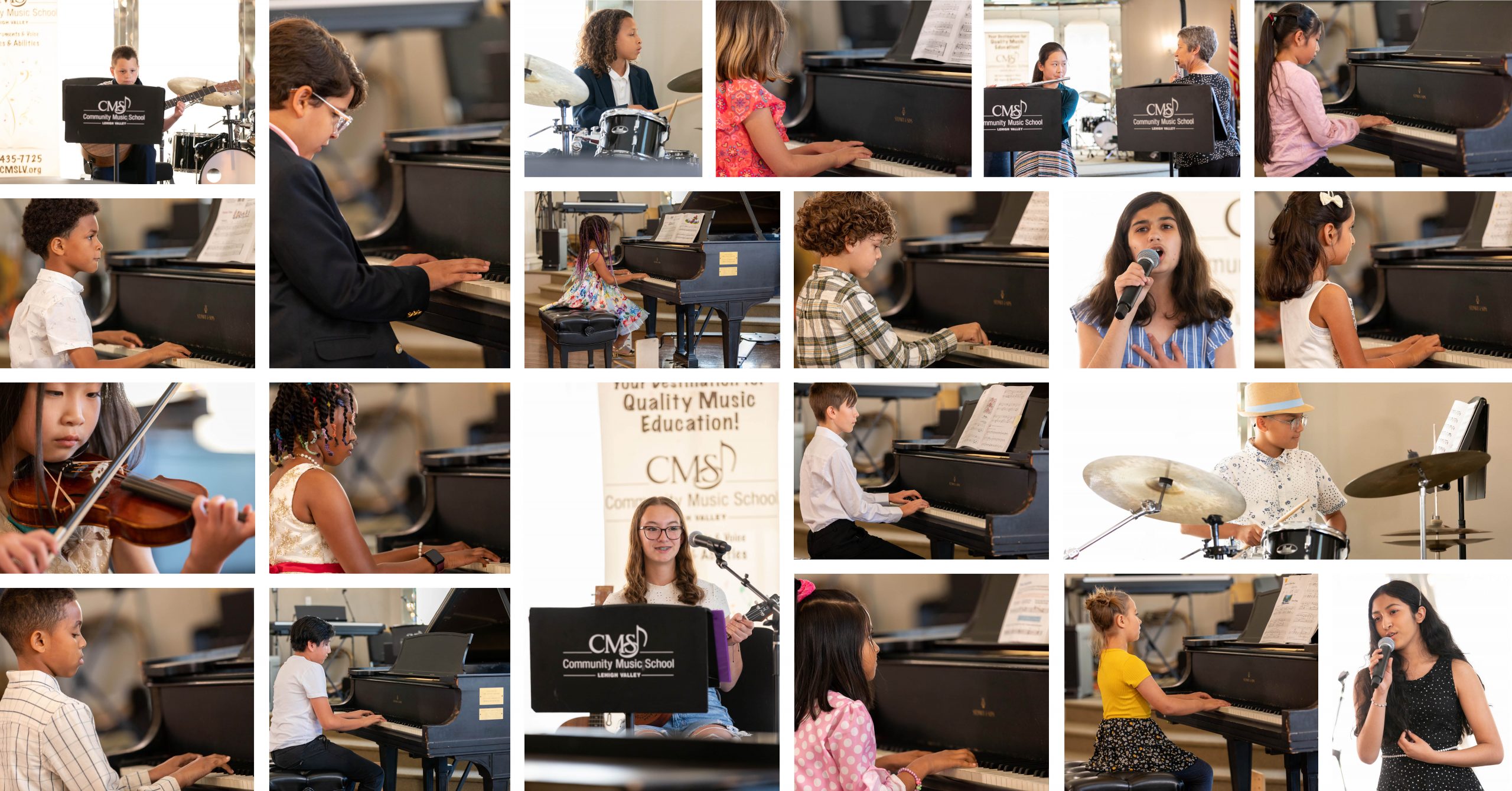 2023 Spring Recital Season Sponsors