CMS offers weekday music classes for homeschool students in piano, violin, guitar, ukulele, and music recording and editing.  
Sign up for one of the group classes below or contact us to discuss a specific program for your homeschool group.
Intro to Piano for Homeschoolers
Ages
Beginner, no experience required
Ages 8 to 13+
Cost
$80 per month (paid on Sept 1, Oct 1, Nov 1)
*NOTE:  The $20 annual group registration fee is waived for this class when you register before August 21.
Student Policies
Students must have an instrument at home to practice between classes.  Learn more about instrument rentals.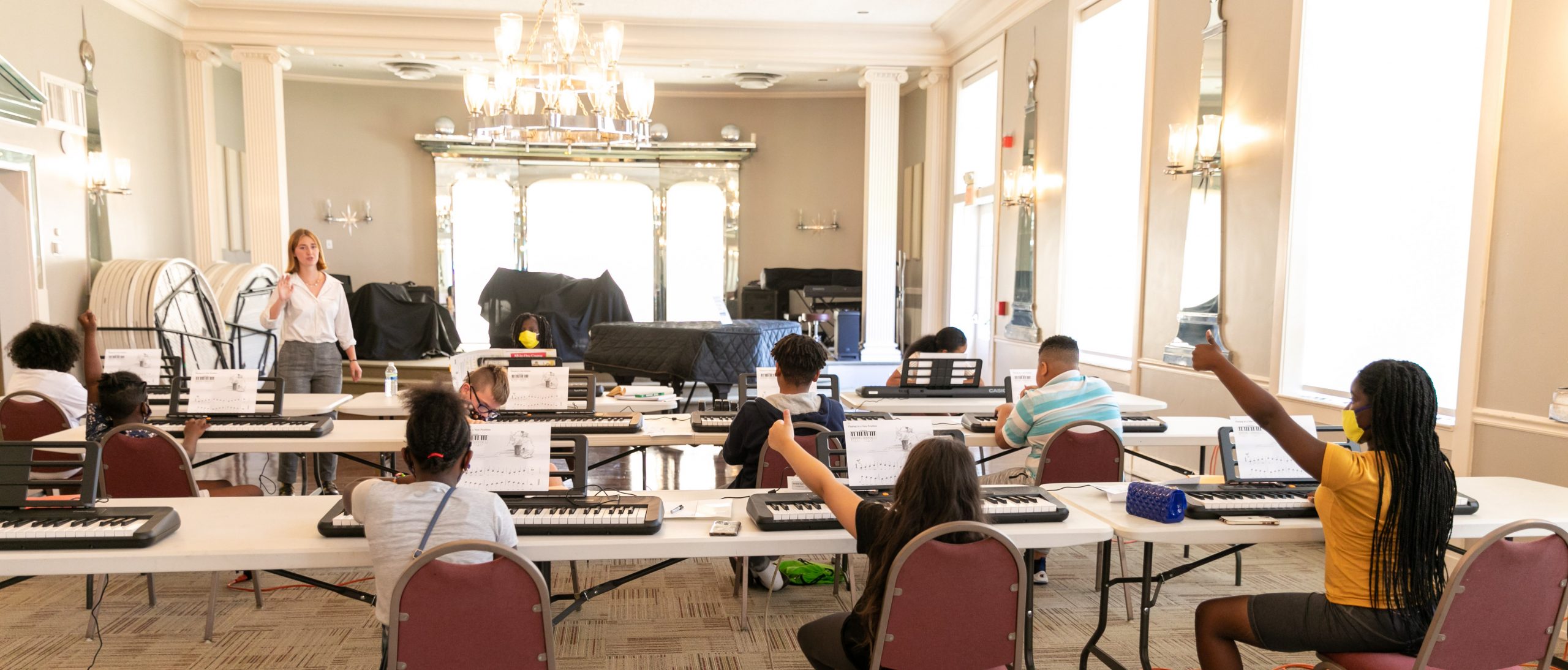 COVID-19 Precautions:

Under the guidance of the CMS Health & Safety Committee of the Board of Directors, CMS continues to mitigate the spread of COVID-19 as outlined in our Health & Safety Plan:

Properly Fitted Masks are Encouraged: For the safety of our students, teachers, and staff, everyone (age 2 and older) is encouraged to wear a tight-fitting mask at all times in the building.
Check-In & Wash Your Hands: CMS will provide hand sanitizer at check-in. Please use it and wash your hands in the restroom before your lesson.
Parent Waiting Area: Parents may wait in the entry lobby during their student's lesson or, with teacher approval, may join their student in the lesson studio.
Cleaning/Filtration: Studios are equipped with fresh makeup air ducts and ultraviolet light filters or a MedifyAir air purifier with HEPA and UV filtration. Surfaces are cleaned and disinfected regularly.
IF YOU ARE SICK: Remember, if you are scheduled for an in-person lesson and are sick or may have had a COVID exposure, do not come to the building.

There are no invidiual makeups for group classes, but a virtual option may be possible during the regular class time.
Payment is required to register.  If applying for financial aid, please submit your financial aid application before registering.