Age-appropriate and performance-focused collaborative learning group classes for all ages, infants through seniors, in a variety of styles, including pop, rock, and jazz.
Financial aid is available for students 18 years of age and younger.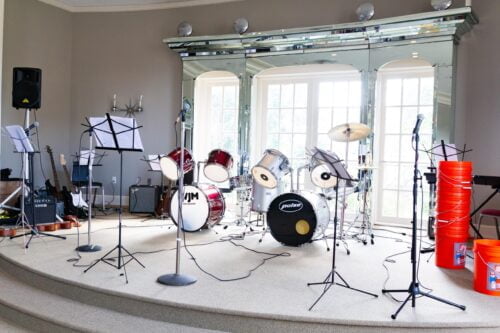 KINDERMUSIK
Kindermusik, with our partners at Sing n Move, provides children ages 0-5 and their caregivers with an immersive music and movement program of dance, singing, listening, play, and pretend.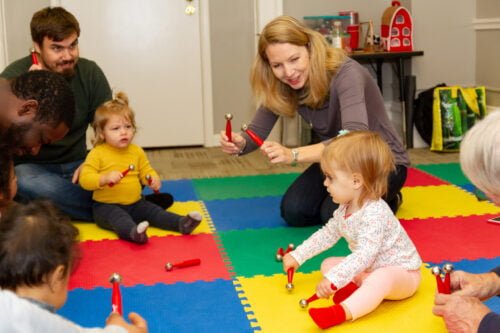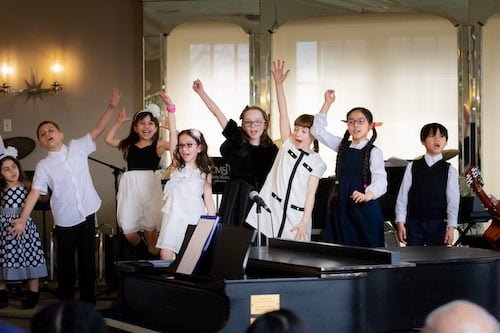 KIDS CHOIR
Does your child love to sing and perform? The CMS Kids Choir is designed for children age 6-11 to help get them started on their music journey.
MODERN BAND
CMS Modern Band teaches teens to perform, improvise and compose using popular music that they know and love. No experience needed.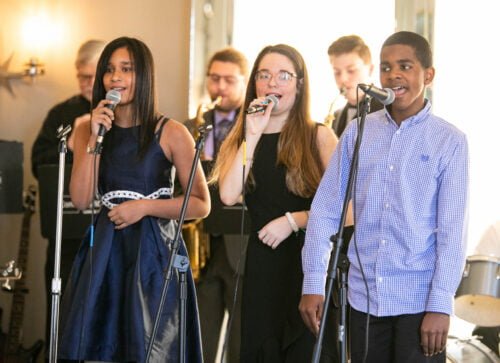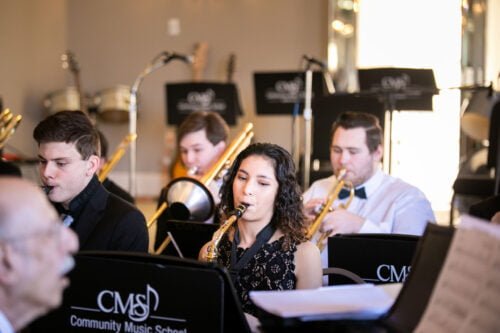 BIG BAND
Community Music School's premier performing ensemble welcomes intermediate and advanced musicians of all ages interested in performing a variety of styles of jazz, including traditional, Dixieland, and Big Band.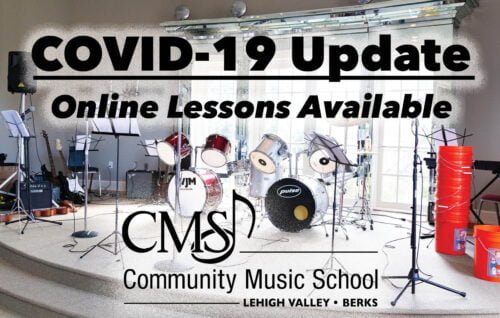 For the safety of our students and staff, the School has suspended group classes during the COVID-19 pandemic. The CMS building will remain closed until the state-mandated COVID-19 restrictions are lifted, and the Director and the CMS Board of Directors determine that it is safe to resume in-person lessons. We encourage students to use this time to develop their skills in their chosen instrument by signing up for online private lessons.