Mikaela Wendel
Evening Administrative Associate
Ms. Wendel is one of the friendly faces you will see in the evenings at the front desk. She holds a Bachelor of Arts in Commercial Music with a concentration in voice and a minor in music history from Kutztown University. She is currently pursuing a Master of Arts in Arts Administration at Kutztown.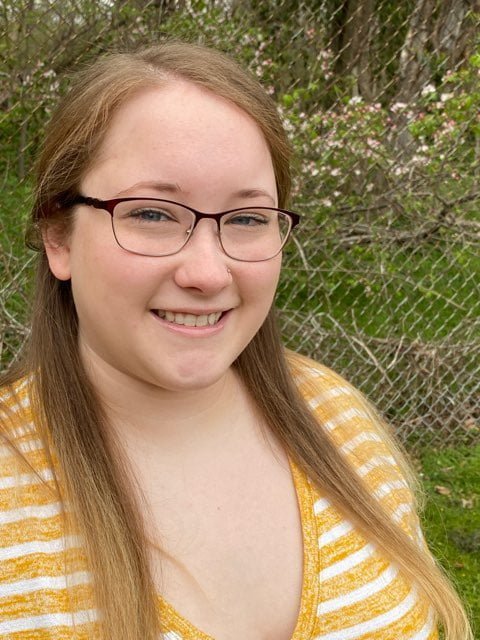 Sunny Murthy
violin
Ms. Murthy holds a B.A. in Music Education from Indiana University and a M.B.A. from Lehigh University. She is certified by the Suzuki Association of the Americas and has extensive experience teaching and performing classical music. She is a member of the Moravian College Community Orchestra and performs locally at events. Ms. Murthy will be available for violin lessons at CMS on Tuesday evenings.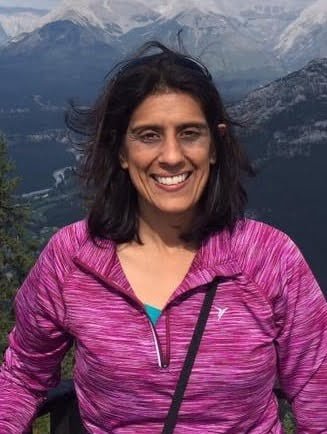 Joseph Wagner
guitar | bass guitar | ukulele | mandolin | composition | recording
M.M. Jazz Studies, University of the Arts, Philadelphia (May 2020); B.M. Music Composition, Moravian College; Experienced educator, K-12 substitute teacher, & private music instructor focused on improvisation, traditional jazz, and gypsy jazz styles; owner, Keystone Sound Design; freelance composer for museum exhibits, television, & film; inventive guitarist leading several jazz ensembles & performing throughout Eastern PA.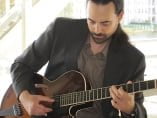 John Leiderman
trumpet
Mr. Leiderman joined CMS in 2016 as a summer intern and City Arts Camp counselor (2016, 2017, 2018). He also substituted for long-time CMS trumpet teacher, Matthew Nieznay, during the fall semester. He is a 2014 graduate of Salisbury High School where he was active in marching band (trumpet, two years as drum major), concert band, chorus, and musical theater. He recently completed a dual major at West Chester University, graduating in May 2019 with a B.A. in Music Education and a B.A. in Musical Theater. While at WCU, he was active in marching band and the a cappella group High Street Harmonix. He has appeared in numerous musical theater performances around the Lehigh Valley and beyond. John Leiderman is available for trumpet lessons at CMS on Tuesday evenings.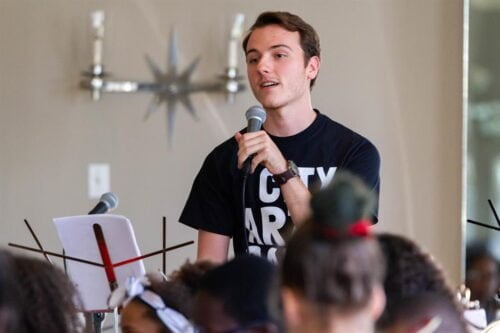 David Fahim
piano
M.M. Jazz Studies, Temple University; B.M. Music Performance, Moravian College; accomplished jazz pianist, music educator, classical & jazz accompanist; performs Lehigh Valley & Greater Philadelphia Area with cover/wedding band, Peter Johann Band.