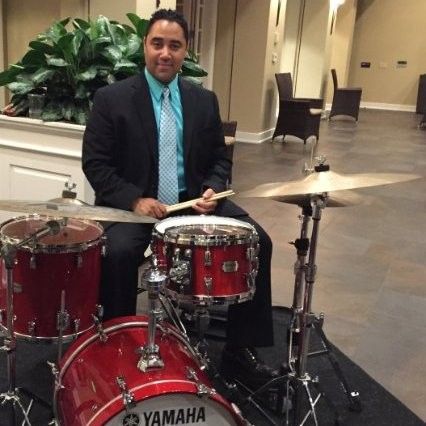 Daniel Gonzalez
Drums, Percussion, Latin Percussion
Lecciones disponibles en español
Mr. Gonzalez holds an M.S. in Education and B.S. in Music Percussion Performance from Mercy College. He began playing music at a young age, developing his craft in drum corps activities and military bands. He is a former U. S. Army Bandsman & senior instrumentalist with the New York Army National Guard, which included a year-long deployment to Iraq with the 42nd Infantry Division Band.
His teaching experience includes many years as a paraprofessional and special education teacher in New York City public schools. This experience taught him to approach each student with empathy. He enjoys teaching students of all ages on drums, Latin percussion, drum circles, and marching drum line.
Mr. Gonzalez continues to perform around the world in a wide range of musical settings.
His technical abilities and unique sound are the result of formal study and years of experience performing on numerous stages in Hawaii, California, Las Vegas, New York, Pennsylvania, Russia, and more. Daniel has contributed musical talent to various artists' recordings throughout the years and continues to enjoy an engaging music career as a live performer, recording artist, and teacher.
Visit drumiel.com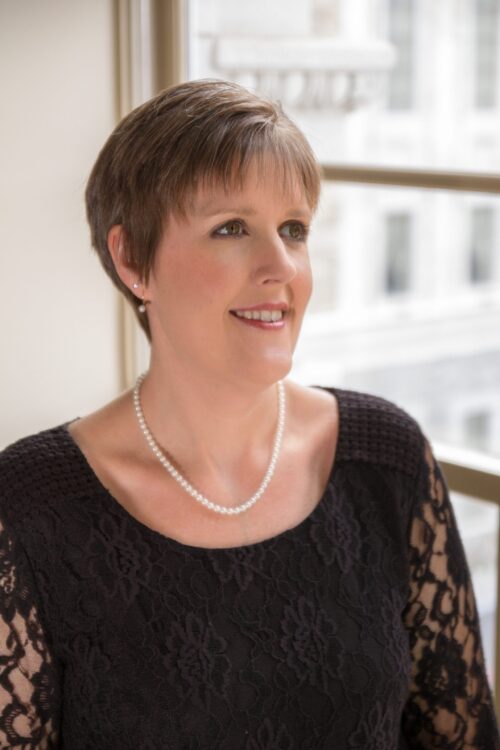 Rebekah Graver
Piano, Voice
Ms. Graver holds a Bachelor of Music degree in vocal performance from Moravian College and Master of Music degree in vocal performance from Temple University. While attending Moravian, Ms. Graver had the pleasure of participating in two vocal master classes with Metropolitan Opera singers Marilyn Horne and Paul Plishka. Since she graduated, Ms. Graver has premiered songs for the Napoleonic Society and has performed with the Allentown Band, Capital Opera of Harrisburg and Amici Opera of Philadelphia. The soprano soloist positions at Central Moravian Church and The Episcopal Church of the Mediator have been held by Ms. Graver and she is currently the soprano soloist for Temple Keneseth Israel and Neville Memorial Church of St. George in Ardmore, PA.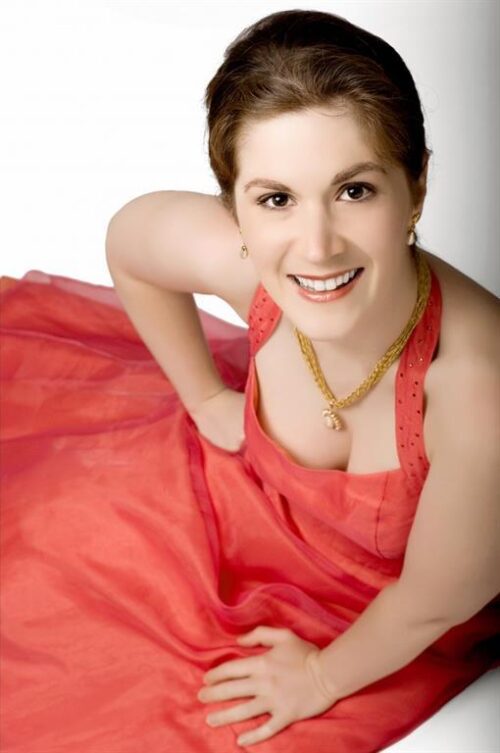 Julia Katherine Walsh
Soprano Voice
Ms. Walsh, soprano, holds a M.A. in Voice (Opera) from Hunter College of The City University of New York and a B.M. in Voice Performance from Westminster Choir College of Rider University. She most recently performed the roles of Königin der Nacht in Mozart's Die Zauberflöte and Taufee and Sandmann in Humperdinck's Hänsel & Gretel in Munich and Stuttgart, Germany with the Freies Landestheater Bayern.
She has participated in Masterclasses in New York City with Margo Garrett in 2020 at the NATS Winter Workshop, and with Mark Markham, as part of the 2019 Art Song Preservation Society's Masterclass series. At the 2017 & 2016 Schubertiade Festivals in Schwarzenberg, and Hohenems, Austria, she was a participant in Masterclasses with Thomas Quasthoff & Justus Zeyen, and Thomas Hampson & Wolfram Rieger. She has also performed in Garmisch-Partenkirchen at the Richard-Strauss- Festival's 2016 and 2014 Masterclasses with Angelika Kirchschlager, and Brigitte Fassbaender and Michelle Breedt. She has performed many solo recitals in and around New York City, Central and Northern New Jersey, Philadelphia, Reading, and Allentown, PA, as well as Munich and Straubing, Germany, where she has received critics' praise for her technical vocal mastery and her believable interpretations.
She is a champion of the music of women composers as well as the lesser-known works of Franz Schubert, Hugo Wolf and Richard Strauss. She has enjoyed operatic successes in both the USA and Germany, singing the roles of Konstanze in Mozart's Die Entführung aus dem Serail (Theater Lünen, Oper Schloss Laubach), Königin der Nacht in Mozart's Die Zauberflöte (Junge Oper Detmold, IVAI), Dido in Purcell's Dido and Aeneas, Papagena in Mozart's The Magic Flute, Oscar in Verdi's Un ballo in maschera (Center City Opera Theater), Eliza Doolittle in My Fair Lady (Charlottesville Opera), as well as Lucia in Donizetti's Lucia di Lammermoor, Gilda in Verdi's Rigoletto, and Zerbinetta in Strauss's Ariadne auf Naxos, all in concert performances.
She has been teaching private voice lessons for 13 years and is a member of the National Association of Teachers of Singing (NATS), as well as the New Jersey and Lehigh Valley chapters of NATS, the Professional Women Singers Association of NYC, and musica femina muenchen in Munich, Germany.
Prior to joining CMS, Reed was Director of Strategic Alliances at the national office of AARP in Washington, DC and Founding Executive Director of Mount Vernon At Home, Inc., a non-profit membership organization in Alexandria, VA. He holds a Bachelor of Arts, with honors, from Dartmouth College. Mr. Reed earlier had a 20-year career in the wireless data and messaging industry at Metrocall, Inc., and is a life-long choral singer. Mr. Reed resides in Salisbury Township with his wife, The Rev. Elizabeth Hoffman Reed, and their two children.
Mrs. Kulp holds a B.A., Business Administration, The Wescoe School of Muhlenberg College, Allentown, PA, with honors, and an A.A., Graphic Design, Lehigh Carbon Community College. Before joining CMS in Oct 2014, she was previously an Assistant Advertising Manager with The Press weekly newspapers.
Mrs. Kulp previously served in the non-profit sector as a member of the Whitehall Area Chamber of Commerce Board of Directors from 2004-2014 where she served in numerous committee and officer roles. In 2010, was appointed as the youngest professional to serve as their Board President in 2010.
In addition to her duties at CMS, she also freelances as a graphic designer and photographer, specializing in families and small businesses. You can find her at hopstockphoto.com.
Mrs. Burcaw recently graduated from Lock Haven University with a B.S. in Psychology, with honors. She has experience in various administrative and supportive roles working with children, adults, and families. For many years, she worked in child care, and throughout college, she was an undergraduate tutor, mentor, and an intern for adults with disabilities. Outside of work, she enjoys volunteering with other local nonprofits, spending time with her friends and family, and playing the piano. She has been with CMS since the summer of 2017.
Ms. Wendel is one of the friendly faces you will see in the evenings at the front desk. She holds a Bachelor of Arts in Commercial Music with a concentration in voice and a minor in music history from Kutztown University. She is currently pursuing a Master of Arts in Arts Administration at Kutztown.