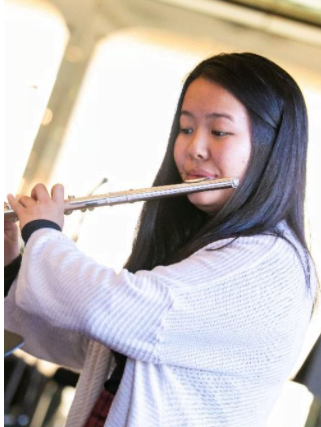 Laura Baxter, Emmaus HS; flute student of Elaine Martin. Laura also studies piano, plays in the EHS Marching Band and Flute Ensemble. She loves being able to express herself through music and plans to study music education at Penn State University.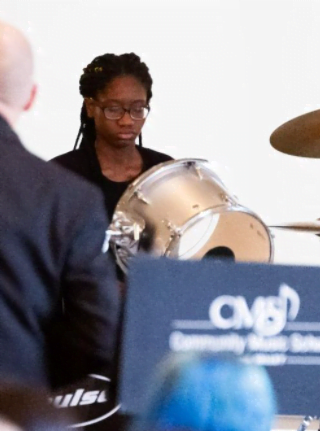 Gia Garvin, Executive Education Academy Charter School; drum student of Jon Maury & Daniel Gonzalez; plays in the CMS Big Band.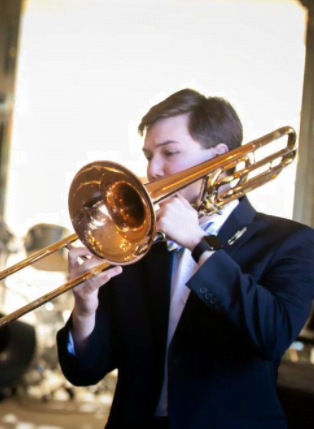 Mitchell Hourt, Palmerton HS; trombone student of Nick Conti; plays in the CMS Big Band. He also plays piano, accordion, and a little bit of guitar and harmonica. At Palmerton HS, he is a member of the concert band, the drum major for the Blue Bomber Marching Band, and occasionally plays for the chorus on piano. Mitchell is Class President and plans to attend Moravian College to major in Music Education. He hopes to teach music at the high school or collegiate level. Mitchell is the first Palmerton HS instrumentalist in 17 years to advance to the PMEA all-state level, having been named to the PMEA All-State Wind Ensemble for the second year in a row.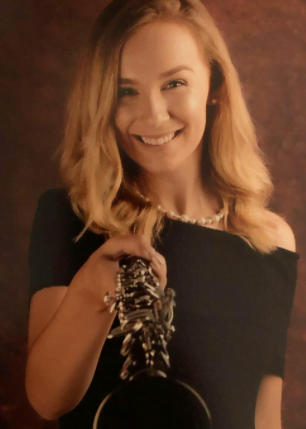 Erica Harvey, Saucon Valley HS; clarinet student of John Schwartz. She has studied clarinet at CMS for 5 years and has also studied cello. Erica is a member of the Saucon Valley HS Symphonic Band, Choir, and Chamber Choir. Her favorite aspect of music is how it makes her feel, and the way it can move people. She plans to attend Penn State University to major in music, with a concentration in vocal performance. She also plans to continue playing the clarinet in collegiate ensembles, pit orchestras, and the clarinet studio.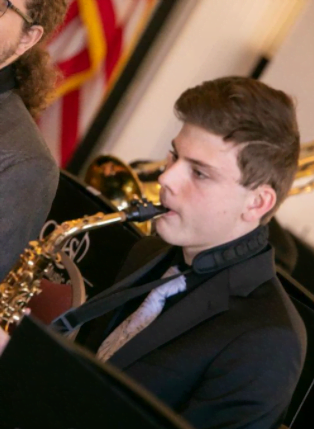 Benjamin Miller, William Allen HS; saxophone student of Cliff Tracy; piano student of Dr. David Saturen; plays in the CMS Big Band. Ben plans to attend Kutztown University to study music education. Thanks in part to the fine music education he received at CMS, Ben was awarded a full-tuition scholarship to Kutztown University.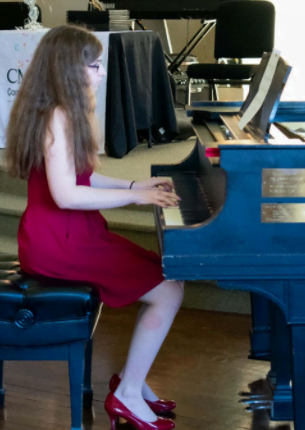 Julie Sizer, Salisbury HS; piano student of Dr. David Saturen. Julie plans to attend the University of Delaware to study veterinary science.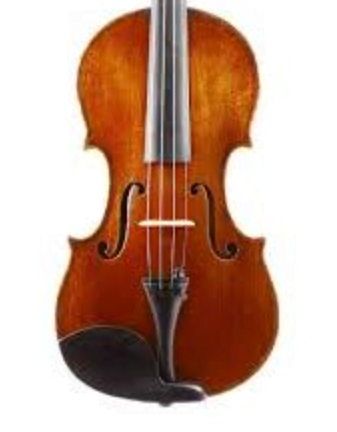 Ty'lei Singleton, Emmaus HS; violin student of Carolyn Gaul.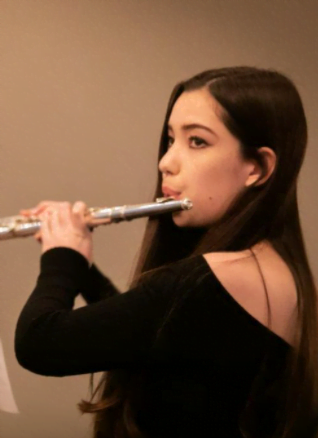 Megumi Takahashi, Parkland HS; flute student of Elaine Martin. Meg qualified for the 2020 PMEA All-State Concert Band. She plans to study music at Bard College.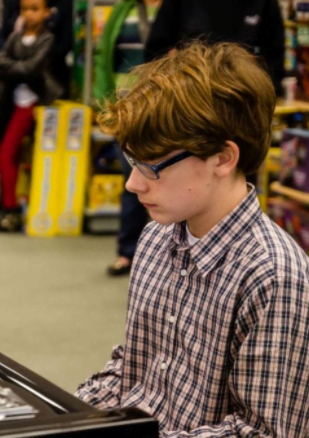 Raymond Yedlock, Moravian Academy; piano student of Dr. David Saturen. Raymond has been taking lessons at CMS for about 8 years. He enjoys the spontaneous nature of jazz improvisation. Raymond plans to study biochemistry at Lehigh University.