Community Music School's premier performing ensemble welcomes intermediate and advanced musicians of all ages interested in performing a variety of styles of jazz, including traditional, Dixieland, and Big Band. Plenty of opportunities for improvisation on brass, woodwinds, percussion, keyboard, and more. Numerous performance opportunities!
New Student Sign-Up
for Sept 15 - Oct 6, 2021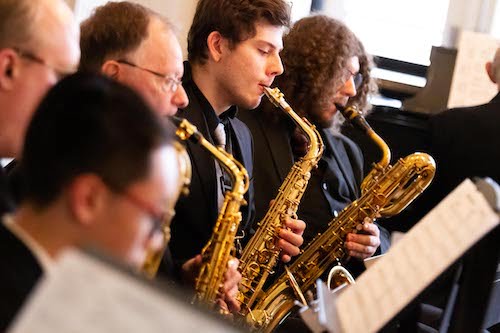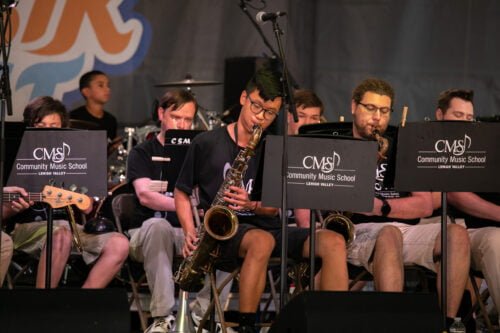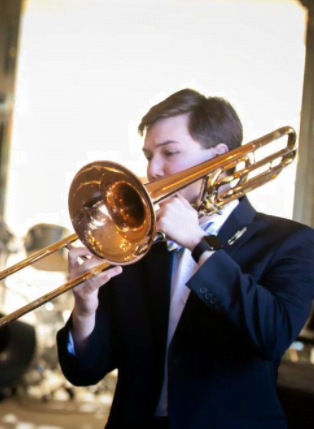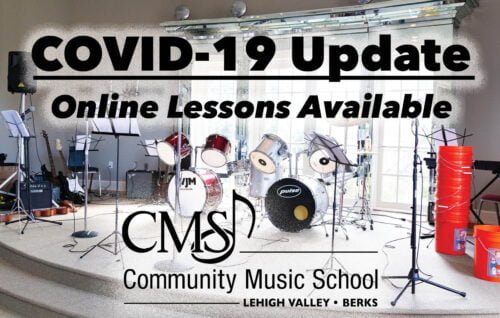 For the safety of our students and staff, the School has suspended all group classes during the COVID-19 pandemic.The CMS building will remain closed until the state-mandated COVID-19 restrictions are lifted, and the Director and the CMS Board of Directors determine that it is safe to resume in-person lessons. We encourage students to use this time to develop their skills in their chosen instrument by signing up for online private lessons.