Help Students in Need Discover their Potential through Music
November 19, 2021
Dear Friends of CMS,
40 years ago, in November 1981, Martha Maletz and four other determined women drafted and filed the Articles of Incorporation to form Community Music School.  As I reflect on their remarkable vision, I am keenly aware of my role today as a steward of their creation – CMS – that has endured, adapted, and thrived over its 40-year history.  You and other friends of CMS are also stewards of this organization.  Given that 50% of our students under 18 require need-based scholarships to study music at CMS, we cannot operate without your continuing generous support. 
My own sense of stewardship had its roots in my youth.  As a ten year-old boy, I moved to London with my family when my father had a diplomatic post at our embassy there.  We dressed up and boarded a then-new Pan Am Boeing 747 for our flight.  I was in awe of the beauty of the airship and inspired by the well-dressed stewards who took good care both of us and of the enormous airplane, to ensure its safe flight across the infinite ocean.
Today, we are the beneficiaries of the wisdom and hard work of Martha Maletz and all those who have led, governed, and supported Community Music School over the last 40 years. We've been given so much for so long, including an inspiring building, beautiful pianos, gifted teachers, dedicated staff, caring Board members, generous donors, and thousands of students and their families.  Now it is our time to care for this community treasure we call CMS, to ensure it can recover from the impact of the pandemic and grow and thrive and serve our diverse students for another 40 years.
In this season, please consider a generous gift to CMS that will help us help others in need by giving the gift of music education. Please make an online donation or mail a check to CMS at 1544 Hamilton Street, Allentown, PA 18102.  On behalf of our students, teachers, staff, and Board of Directors, I thank you for supporting quality music education at Community Music School!
Jeff Reed
Executive Director
PS:  Save the date for our Spring Brunch & Silent Auction – May 1, 2022 – as we celebrate 40 years of excellence in music education at Community Music School.
Celebrating 40 Years
of
 

Excellence

 
in Music Education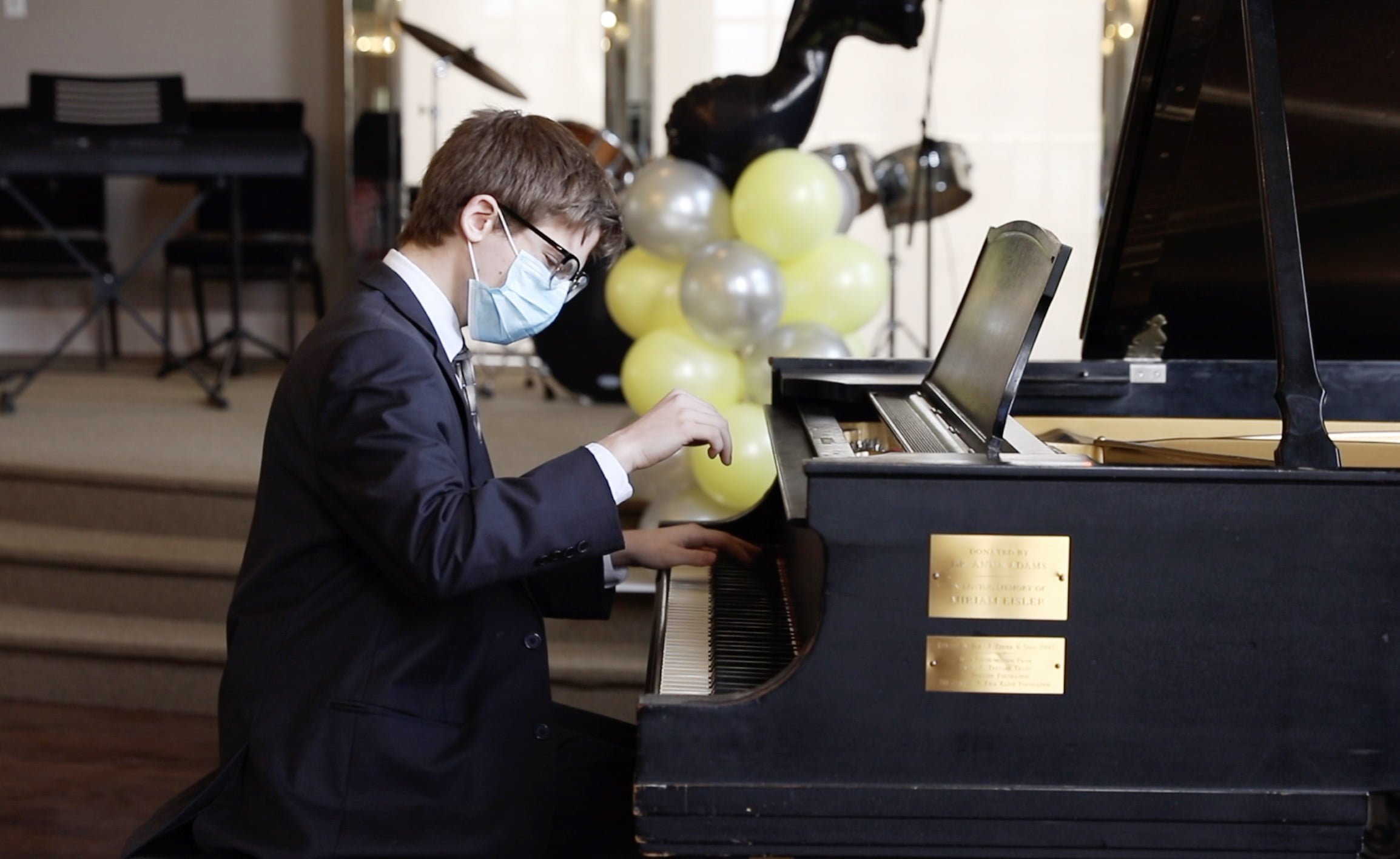 Sean Riedy, piano student of Dr. David Saturen, is the first recipient of the Martha Maletz Scholarship, which honors a CMS student of impressive merit and extraordinary potential whose family also has financial need.